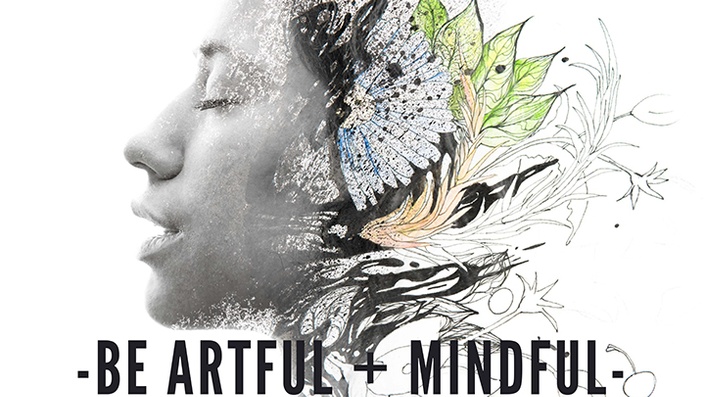 Be Artful + Mindful - a faster, easier, more fun way to create a mindfulness practice.
TRANSFORM YOUR STRESS, DEVELOP YOUR CREATIVITY AND TRAIN YOUR BRAIN FOR GREATER FOCUS AND HAPPINESS IN JUST 4 WEEKS.
Enroll in Course
You can rewire your brain in a fraction of the time traditional meditation takes - and do it in a way that's both fun... and easy.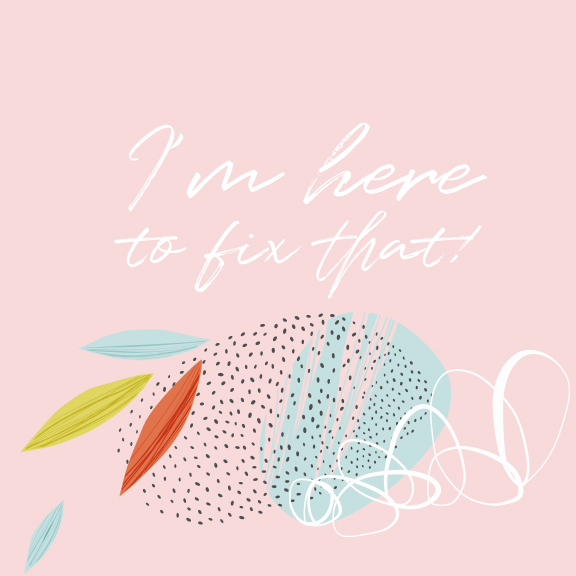 Be Mindful + Artful is a science-based art and mindfulness program that teaches you the skills to move from stressed out and frazzled to living each moment fully in the present, connected and engaged with life and the people around you. I've found a way to hack your neuropathways to create a mindfulness practice that's fast, easy and FUN, that will get you the results you want - even if you hate to meditate AND you claim you aren't creative.
I took my PhD's worth of mindfulness and creativity science I've learned over the past 5 years and applied it to process based art projects, created a system to teach it, and began teaching mindfulness this way - and it works. Science validates it.* YOU get the benefit of my years of experience and practice! And - big fat bonus - you strengthen your creative muscles too.
Because mindful art making IS an alternative way to meditate.
It's a stress reliever, a fun way to "exercise" your whole brain (not just the right brain), and most of all, reconnect you to your deepest source of inner power: your unlimited creativity.
In this class you will learn mindfulness basics and practices you can do anywhere, and apply those concepts to simple creative exercises anyone can do – even if you don't consider yourself "artistic", and the idea of meditating makes sounds about as fun a stepping on legos.
*links to research at the bottom of this page.
GET READY TO UPLEVEL YOUR MIND IN JUST MINUTES A DAY

YOU CAN...
have more patience, focus and concentration - more stability to your day
have more freedom, more fun, more excitement
have intuitive awareness
have exploding creativity + innovative thinking + authenticity in how you show up
have way less stress + more time - the magic of slowing down to speed up
be more present to life, friends and family - create more meaning everyday
have greater compassion - toward self and others
develop self-mastery - master your mind, master your mindset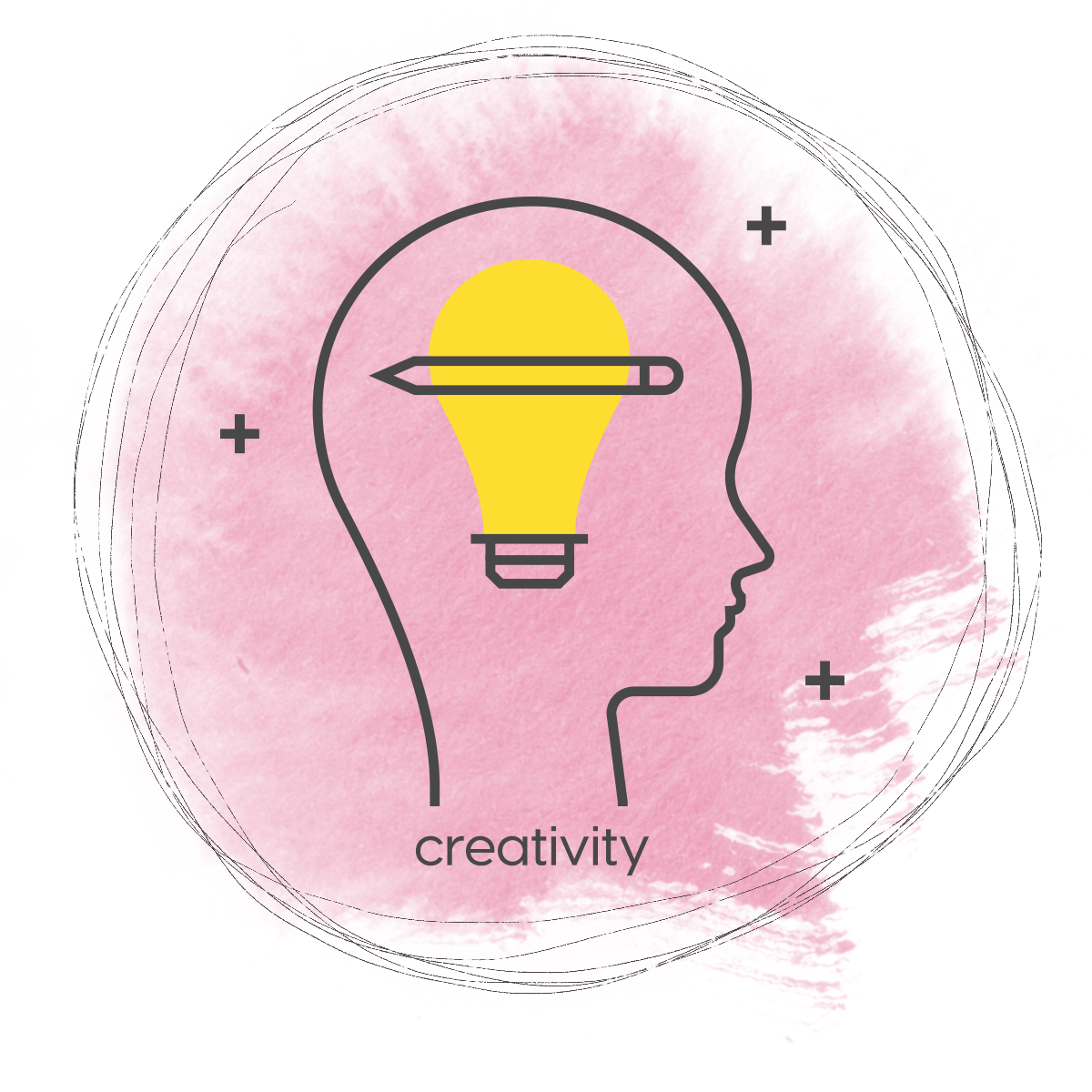 CREATIVITY IS A SUPERPOWER
You have the ability to create what you want to create. You are a constant creator, and you do it choice by choice, moment by moment. You can only be creative in the present moment. The more present you become through cultivating mindfulness, the more you stand in your own creative power. This creates true intentional authenticity. We create authenticity in the way we choose to self-express.

Art making is a safe space with zero risk to practice exercising your creativity. Think of it as a training ground for the rest of life.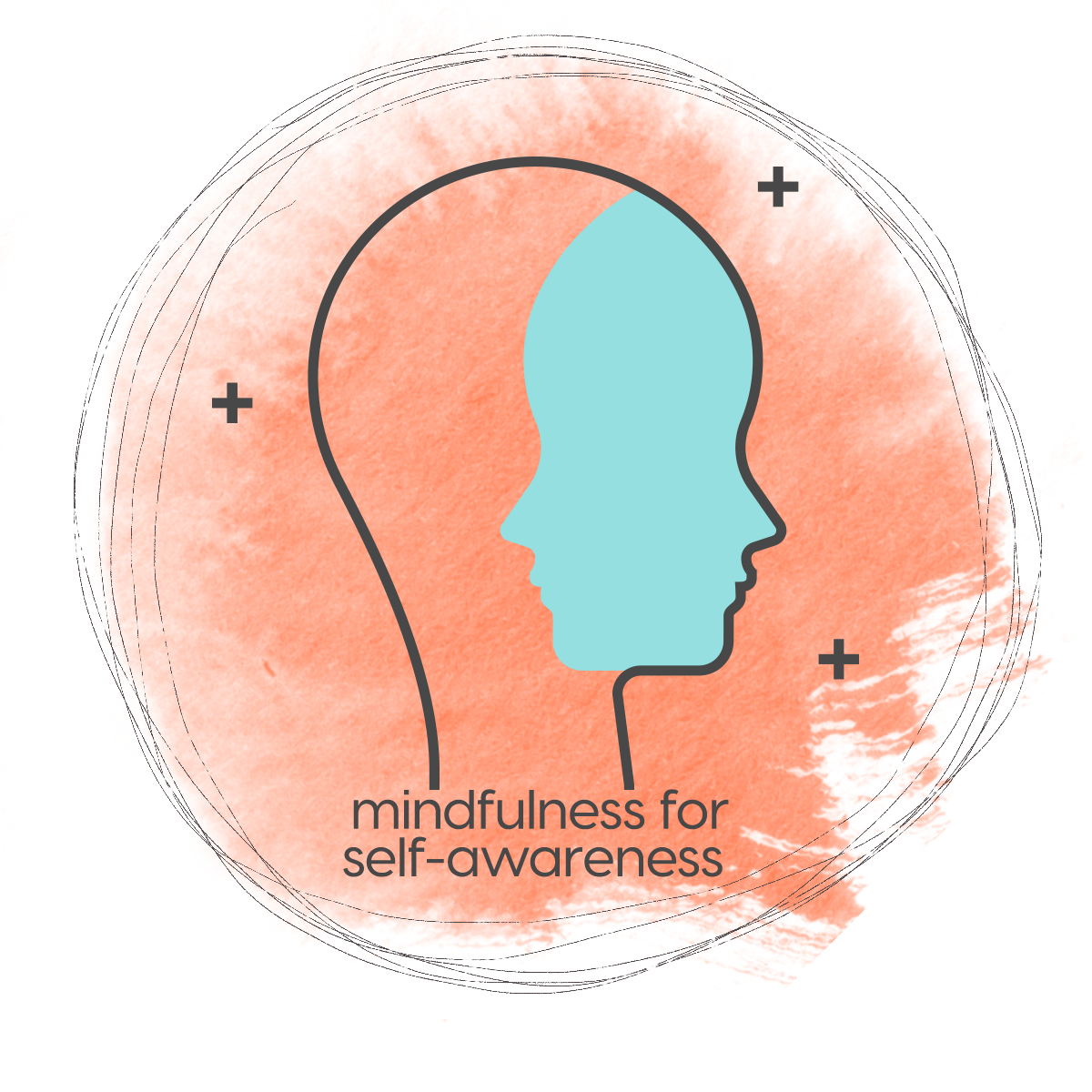 MINDFULNESS IS THE POWER OF NOW
Mindfulness allows you to turn off habit mind, and become aware of what's arising so you can break the mental habits of mind that keep you stuck, and choose to respond, rather than react to life. Where your attention goes, your energy flows. Becoming mindful is the first step toward creating any mindset you want to operate your life from. The magic of mindfulness is that it can be applied to anything you want to be better at, or learn to let go of.
1. Increases perception and awareness - both what's happening inside and outside of yourself. At all times. You gain the ability to question - and increase - your perceptions and awareness.

2. More focus and effort - you can get a LOT done in a focused, concentrated hour. Say goodbye to "something shiny" syndrome.
3. More discernment and better (and less) judgment - you literally create a space between stimulus and response, which enables you to THINK before you speak or act. That's true power.
4. A new point of view – changes in perspective. A whole world you didn't notice before begins to open up to you. You may find yourself living in a whole new way - more deeply and more authentically.
5. Intuitive, authentic self-expression. Art practice totally strengthens this skill. By being in the present moment in art making, you get to actually practice these skills and notice them as they happen. Have you ever heard someone say "I wish I didn't trust my intuition?" Neither have I!
Mindful Art Making increases your Emotional Intelligence (EQ): safe risk-taking, improved confidence, clarity and insight, greater empathy, curiosity, compassion, better self-regulation and emotional management, and healthy self-expression.

The human brain is programmed to look for shortcuts, create habits and to avoid pain and danger at all costs.
Basically your brain is a habit building machine designed to get you through your day as much on autopilot as it can. And while it's great to have some things on autopilot, most things...not so much.

In this course you will learn how your brain actually works and how you can get it to work FOR you instead of against you. When you begin to see and understand what's going on in your mind, you literally learn to create space between the things that happen (event) and your reaction to those things.
Until you discover how to rewire your brain and be more present, you will stay stuck on autopilot. You stay reactive to life, to situations, to people - instead of responsive. St. Francis referred to the mind as your donkey - and you can either learn to ride the donkey or it rides you.
This is the first step to ANY mindset you wish to adopt, or any transformation you want to make. You have to master your mind to master your habits because your habits create your life.
Your whole life is shaped by invisible forces. You can harness them.
Each week we will focus on a facet of mindfulness and you will be given SIMPLE tools you can use ANYWHERE, as well as a greater understanding of what's happening in your brain and body. The art practices I have developed are process based, not project based - this means there is no "wrong" way to do this, and it engages and exercises your whole brain.
WEEK 1: Turning off auto-pilot and coming to our senses
We will cover mindfulness 101.You will discover just how busy your mind actually is and begin to learn how to tune into your inner voice(s) that are constantly narrating to you all day long. You will begin to notice your body and why your breath is literally the magic wand to calm down your stress response. We will explore these concepts with fun, doable and process painting exercises.
WEEK 2: Embodied Presence - Coming home to our bodies
Building on the practice from last week, we add more mindfulness milestones to achieve. You will tune deeper into your body and discover how it communicates to you through your senses - even ones you probably aren't even aware of. Of course we do this with more fun art play!
WEEK 3: A New Perspective – Learning to see differently
Now you are really getting the hang of it and we start leveling up our mindfulness skills by discovering HOW our brains sees and the power of your reticular activating system. You will discover that you see only what you want to see and most of your life around you is deleted. We dive into this with some surprisingly fun drawing practices, that again, anyone can do.
WEEK 4: Bringing Awareness to Life
In this final class you will have established some NEW habits of mindfulness that you can apply to all of your life. You will learn how being mindful carries into your everyday life, the difference between awareness and attention, and how to engage your active imagination and how to focus your intention- and of course more fun painting to help you process all of this WAY faster!
Art makes shift happen.

YES! This is for you if you:
want more freedom, more fun and less stress - and to slow down time
want to learn to use more brain way more effectively and learn to cease your knee-jerk reactions and assess your plans to eliminate risk and save yourself time - and apologies
want to achieve self-mastery - you want to be the best you you can be
want to create more meaningful relationships and more meaning in your days
want deeper authenticity from yourself, you believe peace is possible. You want to make the world a better place and you know that starts with you
want to increase your creativity and level of generating fresh ideas
want to really learn to love yourself and know how your own mind works
ALL of this is grounded in neuroscience, positive psychology and the science of creativity. But just like no one can lose weight FOR you, no one can do your mindfulness practice FOR you. It's up to you to show up, be committed and do the work. My passion is human potential, and I want to see you reach yours!
If you want a magic pill that's a "quick fix" (there's no such thing) - or you want to stay in victim mode and blame the world and everyone in it for your problems then this course is definitely NOT for you. Part of being mindful is becoming aware of the role you play in your own life.
Of course you could read the 300+ books and research papers I have read over the past 10 years, attend many silent meditation retreats, and study mindfulness and neuroscience until you finally "get it", take up your own creative practice and get the "aha" that it and mindfulness might work together - or you can simply take this class! I've done all of that work for you, and systematized it into a class that will forever change how you see yourself and how you see the world around you.

What kind of life would you create if you discovered that the greatest masterpiece is you?

How would your life be different if you had an inner cheerleader instead of an inner critic?
You are a powerful creator. Everything that exists first began as a thought. Your thought become your beliefs and this shapes your reality. When you master your mind you become the master creator and shaper of a destiny built on intention and purpose.
The magic of art making...

There is an opening that happens within you with creative practice. Art making is meaningful, symbolic and healing to the person making the art. It is a deeply personal and experiential process. It takes a lot of courage to show up and allow yourself to experiment, risk and play, and to allow another part of your brain (the subconscious) to express itself in a way for you to tangibly see what's going on in your mind. Jung explored this symbology of creativity with the archetypes and in dream exploration.
For this reason, I say painting is dreaming with a paintbrush. It requires you to trust your intuitive guidance, suspend your judgment and allow yourself to step into curiosity and be led by it. It also happens to be fun, and your own journal is safe and private place to explore this realm of yourself with zero risk.
You will find that through self-reflection your thinking and perspective will change, and by sharing and listening to the experiences of others, you will discover how very similar our fears and vulnerabilities really are. In this way compassion and empathy are cultivated as you hear and discover that while our life stories are all different, our feelings and fears are all very much alike. It's a part of being a human being.
You will have access to Videos and downloadable PDF's of weekly content, weekly awareness practices, a Facebook Group, recommended reading, free online resources and access to ask me any questions that may arise! Seriously. Because I care about this work, and I care about YOU waking up the sleeping potential that's in you that wants to burst forth into the world.
So what are you waiting for? If you've read this far, you're already not like most people! I know you're ready to take the leap, get to work, wake up from auto-pilot and totally uplevel your whole life! This is just the beginning! I will be here to cheer you on. Here's to your waking up your inner genius.
*engagement with the visual arts increases mindfulness
Your Instructor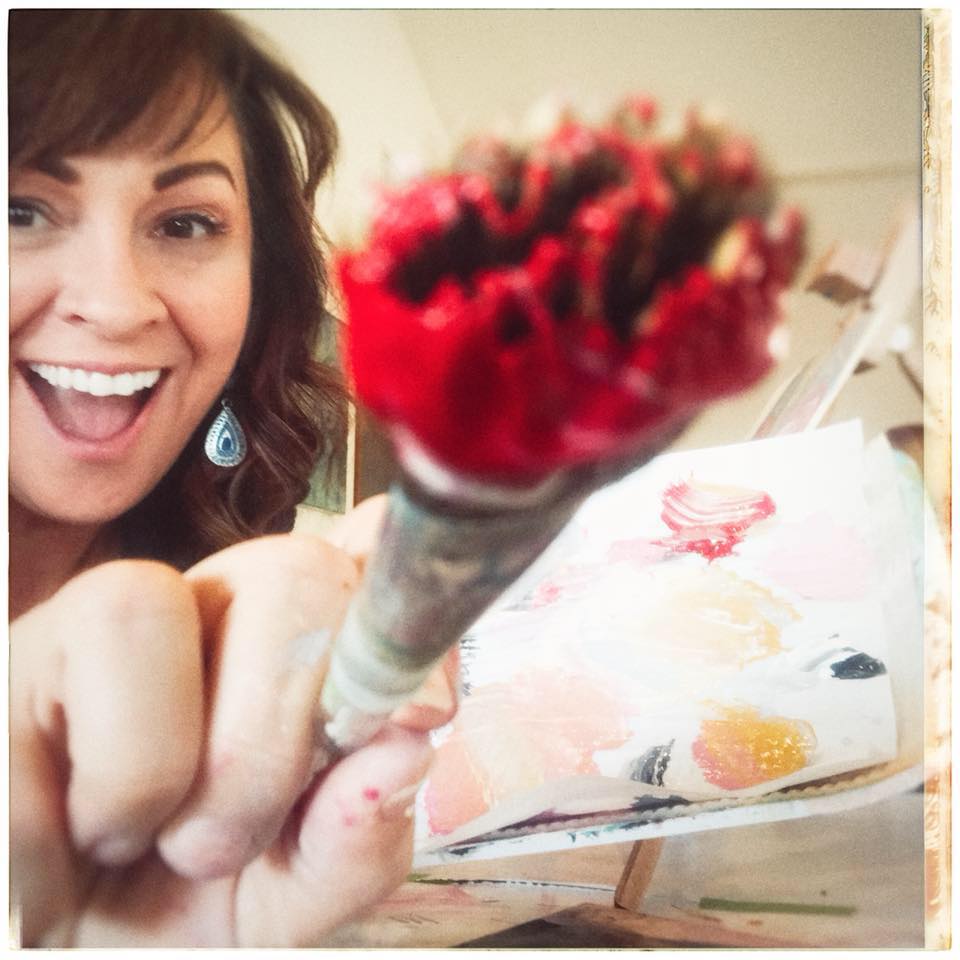 I'm Cheryl. I'm a joy-seeking, meaning making, idea generating, powerful creator.
My life is driven by three questions:
What do I want to create today?
Who do I need to be to create it?
How can I serve to remind others that they are powerful creators, too?
I LOVE life, because I know what it's like to NOT love life so much. I know that if I can take my life from darkness, depression and anxiety to a space of light, love and utter happiness, then anyone can! My purpose in life is to help you see how beautifully, perfectly wonderfully made you are. My tools are creative ones.
In the past 20 years I have done a PhD's worth of research (and certifications) in the areas of mindfulness, neuroscience, creativity and mindset, and have used this knowledge and wisdom to become the person I am, creating a life I absolutely love. I believe in the power of self-actualization and there truly is nothing greater to me that watching you discover how incredibly unique and brilliant you are. You are literally one of a kind, you are a creative light with a particular zone of genius in you, and if you aren't actualizing, you are robbing yourself and the people you touch of your light and your gifts.
Fun Stuff About Me:
Aside from being in my studio, you can find me hanging out with my husband and teens, hiking, playing with my fur-babies Nama, and our cat, Mr. Kittens. Or I am with my friends who are absolute treasures to me, or probably listening to music & dancing. I love adventure travel, I'm freakishly punctual, I'm a compulsive book sniffer, and I think all people are miraculous geniuses and I love to ask questions and listen. I'm an ENFP. My top three character traits are appreciation of beauty and excellence, curiosity and creativity. And don't judge me, but I totally hate cheese.
Course Curriculum
Start here - Welcome and how to navigate the course
Available in days
days after you enroll
Art Supply How-To Videos
Available in days
days after you enroll
Week ONE: Intro to Mindfulness + Creativity - Turning off Auto-Pilot
Available in days
days after you enroll
Frequently Asked Questions
When does the course start and finish?
The course starts the moment you enroll. You will see the welcome video and the instructions and shopping list for your basic art supplies. Then jump in to the content! It's set up on a drip - meaning the second module will be released one week from your start date. This helps your brain not slip into overwhelm AND only 7% of online courses are ever completed. I don't want you to be a 93%er. This is life changing work and I take that very seriously and truly honor people who are here to do the work! It's set up in bite size, doable pieces.
How long do I have access to the course?
How does lifetime access sound? After enrolling, you have unlimited access to this course for as long as you like - across any and all devices you own. You have it forever!
What if I am unhappy with the course?
I would never want you to be unhappy! If you are unsatisfied with your purchase and this wasn't what you expected and you still think meditation sucks, I am happy to offer you a 100% refund WITHIN THE FIRST 8 DAYS of purchase. This gives you time to go through module one and apply the practices.
What if I am not creative?
You are! Art is just a way of exercising that creative connection in your brain. Everything you DO in your life is creating it! The art projects I have created here are process based - not project based so that there is no "wrong" way to do them and noticing and freeing that judging mind of yours is all a part of the mindfulness process at work.
Can I share your content?
If you refer someone to this course, I would love that and I will send YOU a free art class as a thank you! But please don't share your login and password with anyone. I worked really hard to create this unique approach to mindfulness and art and I thank you for respecting my work in the world and your own integrity. <3